Reopening Plan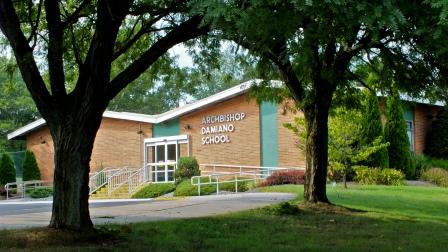 ---
Archbishop Damiano School plans to reopen for students on Wednesday, September 2, assuming there is no increase in community Covid-19 infection rates. Parents will have three return to school options:
their child can return to school under the conditions outlined in the reopening plan,
their child can continue participating in remote instruction and tele-therapy services, or
their child can

continue participating in remote instruction while receiving therapies in school.
Parents packets have been mailed home with a copy of the Reopening Plan and an Option Selection Form. The form must be returned to the school's office by Wednesday, July 22. A copy of the ADS Reopening Plan is also available on the e-Learning webpage.
For additional information, contact the school's Principal, Kate Flynn, at 856-848-4700, extension 1152.