Serving Children and Adults with Special needs since 1965.
St. John of God Community Services is a 501(c)3 non-profit organization with a mission to improve the lives of individuals with disabilities and to create a hospitable space where people may experience dignity and respect. Our New Jersey location provides multi-dimensional services to individuals and families throughout each stage of life. Our programs include Early Intervention, Adult Job Training and Day Services, Adult Therapeutic Recreation, Ticket to Work, Religious Education and Clinic Services. Building partnerships in support of each person's goals, St. John of God Community Services is dedicated to the individuals they serve and the community around them.
Our Mission

Walking in the footsteps of our founder, Saint John of God, we provide compassionate hospitality to all.
Our Vision
In a world of suffering, we will be a sign of hope.
Our Values
Hospitality | Respect | Spirituality | Quality | Responsibility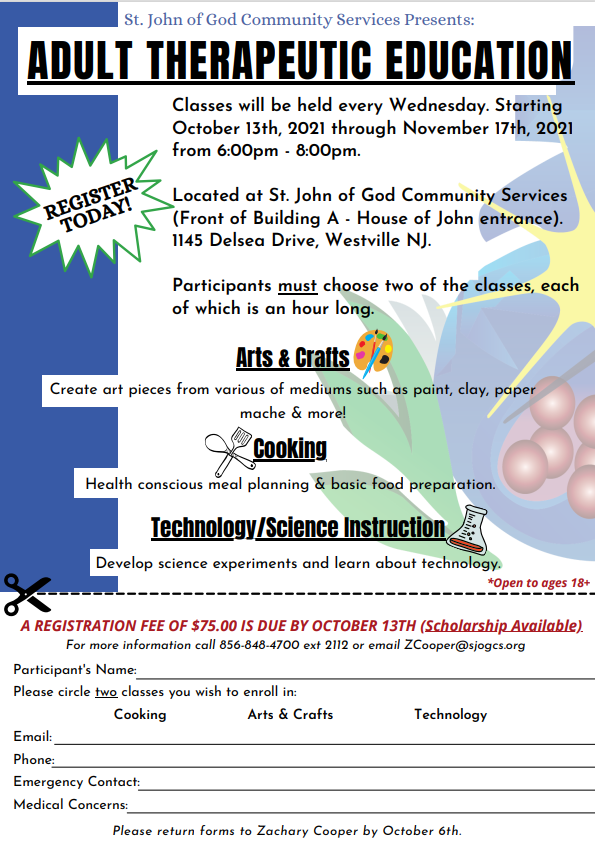 ADULT THERAPEUTIC EDUCATION
Every Wednesday starting October 13th, 2021 through November 17th, 2021 from 6:00pm - 8:00pm.
REGISTER TODAY! Contact Zachary Cooper at ZCooper@sjogcs.org or call 856-848-4700 ext. 2112

HOPE WITH HOSPITALITY
Thursday, November 11, 2021 | 6:00pm - 10:00pm
Auletto Caterers | 1849 Cooper Street | Almonesson, NJ
CLICK HERE for more information.
Agency News
---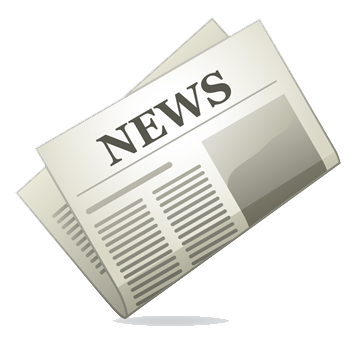 Hospitality - Respect- Quality- Responsibility - Spirituality